RV Service Department in London, ON
Hiemstra Trailer Sales & Rentals' Service Department is one of the finest and most competitive in Southwestern Ontario.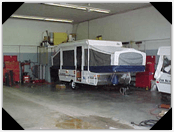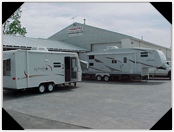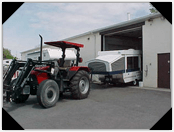 No matter the make, or model of your RV our service technicians will take care of all your problems and concerns.
So whether it is warranty work on your new "Jayco" trailer, installing hitches, collision damage or appliance repairs, come and see us at Hiemstra Trailer Sales.
As our youngest technician has stated: "You name it … we can do it!"
Book a Service Appointment